Welcome to CREC
The Central Region Educational Cooperative (CREC) is one of ten regional educational cooperatives established in 1984 by the New Mexico Department of Education. We provide support services to seven rural school districts and four state-supported programs as well as the families served by them. We accomplish our purpose by offering a variety of resources and services, including early childhood programs, pre-employment transition services training, technology assistance, administration support, grant administration, and more.
A Message from Our Executive Director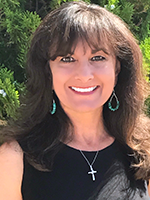 Here at CREC, we understand the unique challenges rural schools face. Our job is to close the gap between what our member districts need for their students and families and what they lack access to due to logistical or scarcity factors. We accomplish this by connecting our members with a variety of educational tools and resources such as technology, training, personnel who provide specialized skill sets, and funding.
We recognize the importance of flexibility when working with a diverse membership and never take a one-size-fits-all approach. Every district, every school, and every child has distinct and individual needs. We are here for our members, and most importantly, we are all here for the kids.
Maria Jaramillo
Maria Jaramillo, Executive Director